Freelance web developer Tunisia
Freelance Web Design and Branding
Web Design and Branding
Creating an effective brand is something that requires experience. The design and marketing company you work with need to ask the right questions in order to get the right concept. By working with us, you will be tapping into years of experience in creating unique brand identities for my clients. Your dream is my reality. Please feel free to contact us with any questions you may have.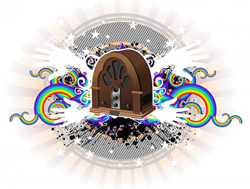 Choosing a web design company can be a challenge. That's why I developed a flexible and helpful design process that is simple, clear, and fast. I create my websites from scratch using the best design techniques in the business. My designs use the finest elements of typography, usability, optimization, and colour profiles. I code valid CSS and XHTML. This helps your website on many levels - it loads faster, is understood by search engine spiders, works in all browsers, and is very easy to integrate with any CMS.


I take into consideration your marketing goals and develop a comprehensive plan focusing on your target. My meticulously crafted user-centric web design plan drives traffic and ensures results.
Website Design feature :
Clear navigation
Content management (CMS)
Standard web technologies : CSS, XHTML, AJAX
Simple, elegant design
Seamlessly integrates information
Search engine optimisation (SEO)
Web Design
Web Development
Web Application
Web Marketing