Freelance web developer Tunisia
Freelance E-mail Newsletter Design
E-mail Newsletter Design
The email newsletter is a powerful marketing and communication tool that has various useful functions. It reminds your users about you; it informs users about your products; it tells them what you have been up to; and it helps you build a unique relationship with them. Users like email newsletters if the newsletters bring them value.
Need a professionally designed e-mail newsletter to drive customers to your website or to enhance your corporate image? I'am here to help you. I offer an effective e-mail newsletter design that will help achieve your company's communication goals.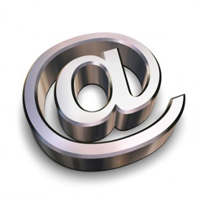 I know the key factors that make an email newsletter effective from design, color schemes and use of images to compelling writing, cross platform coding and call-to-action placements. Every piece is part of a larger puzzle that only experts at designing email newsletters understand. And I will create a winning design for you!
Using the latest design trends, I will design your eNewsletter to reflect your corporate identity, whilst taking the brief of your email marketing strategy for a successful outcome. By understanding the requirements and limitations of email newsletter design, the email experts will ensure your email newsletter has fast download speeds and is easy to absorb by the user.
A well-designed email newsletter has proven to increase traffic and brand awareness, which ultimately lead to increased online sales.
Get professional, attractive and effective newsletter designs at competitive rates. If you are faced with time limitations and budget constraints for developing new creative ideas for newsletter designs, then come to me. I provide you custom designs as per your newsletter format and existing identity. As I'am experienced with numerous styles and formats of newsletters from simple A4, concertina folded A3 and digital online newsletter; I can generate great-looking business marketing materials promptly and affordably. All my newsletters are concise, clear and simple; and are completely designed ready to edit and print. The layout files consist of high resolution photos and artwork and are suitable for printing on a commercial press or color printer.
Web Design
Web Development
Web Application
Web Marketing