Freelance web developer Tunisia
Freelance SEO Web Design Solutions
SEO Web Design Solutions
SEO is a highly diverse and complex process that starts with good, descriptive content. I use keyword analysis, valid CSS and XHTML, then move to link building and Google Adwords Campaigns.Professional high quality website design creates and enhances your image to the online world. I offer low cost high end website design solutions to fit your budget.

Every website is unique, I will research the correct keywords to match your websites theme. Using these keywords correctly throughout your website will not only attract visitors from the search engines for free, the visitors you receive will be targetted traffic, i.e. interested in what you are selling or providing.
Keyword optimized content is important. I'll help you write content that is clear and search-engine-spider friendly. Once your website is optimized I will market your website, this increases search engine rankings as well as directly increasing more traffic.
Service Involved: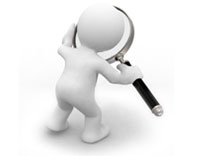 Corporate/Enterprise branding
Usability and Interface Design
SEO copy writing including web content
Clean code to W3C Standard
Web Design
Web Development
Web Application
Web Marketing